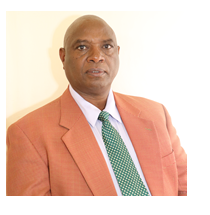 I take this opportunity to welcome you to the Office of the Chief Security Officer Website platform which facilitates communication and sharing of information and best practices within the University and with all our stakeholders.
The Security Department has a pertinent role of protecting life and property round the clock. This being the case, all the security personnel are capacitated to ensure that they are conversant with the necessary requirements when carrying out their work.

In this regard therefore, of great importance is the fact that we serve students, staff and visitors. This, therefore, calls for a high level of discipline and above all, courtesy.

In summary, we must serve all with diligence and of course being firm and fair. Lastly, as we man the gates, we ensure that the first impression we give says about the University of Embu.
Mr. Francis Kirathe (OGW, HSC)
Chief Security Officer