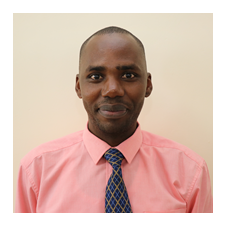 On Behalf of the entire members of the Medical and Pension Section, University of Embu, it is my great pleasure and honor to welcome you to our Web Page.
The section works directly under Deputy Vice-Chancellor in-charge of Planning, Administration and Finance.  "Health is one precious assets that we don't recognize and appreciate until it deteriorates."  Therefore, one of the key responsibilities of Medical and Pension Section is to ensure eligible Members of Staff get Medical Services.
"The goal of retirement is to live off your assets-not on them remembering that the best time to start thinking about your retirement is before the employer does."  Medical and Pension Section is tasked with the responsibilities of monitoring the staff Pension Scheme as managed by the administrators.
In order for the University to be a dynamic epicentre of excellence in training and research for service to humanity, the Medical and Pension Section supports the University by practising Integrity, Innovativeness, Professionalism, Teamwork and majoring on Customer Focus who is always the king.
Alexander Kanyi
In-Charge, Medical & Pension